In media
Selected by

, in December 2010, Villa Sbihi served as a framework to introduce the art of living in Morocco, its culture and customs in the show "Les Nouveaux Explorateurs" (The New Explorers).
The Villa was picked by the National Radio and Television Company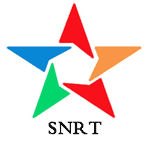 ) in 2006 to headline its show "Naghmawatay" on the city of Salé.
It has been classified a hidden treasure of the city of Salé by a commission composed of numerous personalities from cultural and arts sphere, chaired by late Mohamed Aouad, Advisor to His Majesty.
The Villa Sbihi has also served for filming numerous commercials and television series.